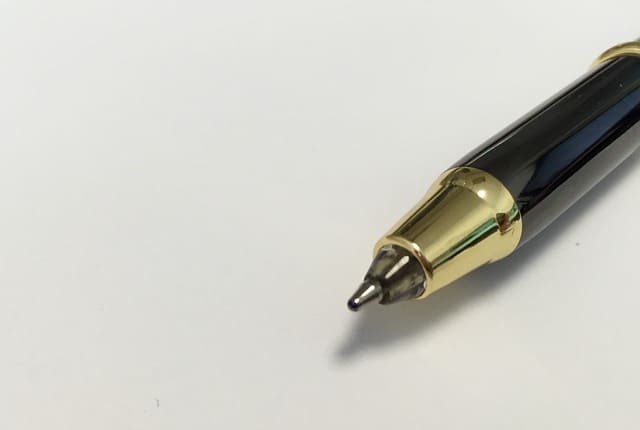 What is the best ball pen for cursive writing? People may respond to these questions differently. This is because everyone has his/her own writing style that suits different ball pens.
Ball pens play an important role in writing. It could determine the quality, clarity, and legibility of your output. In my case, I always start with a handwritten draft with all my research and/or writing projects. The ideas seem to flow smoothly and endlessly when I use cursive writing than.
Thus, in my teaching career, I always recommend longhand writing to my students during the conceptualization of their research papers. I personally believe that you could write effectively and clearly express your ideas through longhand writing. Of course, the final output is computerized. But writing a draft is critical because it is in this phase where you compose your whole paper.
Related: Best Ballpoint Pen for Exams
Scientific studies also support this assumption. In fact, many well-known authors prefer cursive writing over computer writing. I'm not saying that you should pursue longhand writing too. Of course, you have your own ways of doing things. You may be more productive when typing on a computer.
If you are reading this article, it means one thing; you also love cursive writing.
The biggest challenge of longhand writing though is that it needs a reliable tool. Your ball pen should not break or not give you undesirable writing experience. So what is the best ball pen for cursive writing?
In choosing the best pen, there are a few things you need to consider. First of all, is your writing style. Not all ball pens suit for every style. Thus every one finds different kinds of pens that suit one needs. Some love bigger nib size for small lower case cursive writing. Others may want the opposite (the smaller ones). Either pen produces unique writing output.
Second, you need to consider your gripping style. Some people hold their pen strongly when writing. While others are light. Both holding styles influence writing output. But there's always the right pen for every style.
Whatever your case, and the ball pen you choose, you have to understand that long handwriting takes a lot of effort and time. The purpose of choosing the best pen is for you is to achieve consistent motivation throughout the writing process.
Are you ready to pick your best ball pen for cursive writing? The following pens are my personal pick. Of course, each pen may give you a unique impression. Having said that, you may find these ball pens helpful or not.
Choose your best ball pen for cursive writing.
This pen is reliable to use in longhand writing. It could stand in a consistent and long hours of writing. Its nib size provides clarity and accuracy of every letter you put on the paper. If you are on a budget, this pen is for you. It is affordable. But the price does not compromise the quality of the pen.
As the name implies, Uniball Fineliner is perfect for you if you want fine writing output. Every stroke you make creates a clear and distinguishable line. Its nib size allows you to save space and be able to maximize the paper.
This pen is designed for new users. It has an elastic casing that supports a better finger grip so that the pen will not slip out of the hand. It's cool features allow you to manipulate the letters easily and beautifully.
This pen can be unique from other pens. The uniqueness is seen in its triangular casing structure. Unlike other pens, you have a better finger grip on this pen. The better the grip, the better the writing experience.
One of the coolest features of Uniball Jetstream is its fast-drying ink. Unlike other pens in which ink takes time to settle, the Uniball's ink dries instantly making your work clean and precise.
In writing a story, poem, or research, your writing tool plays a very important role. It determines your penmanship which in turn motivates or demotivates you.
During the writing process, you are vulnerable to distractions. And distractions will kill your creativity and focus. But with a suitable tool, you'll be able to retain consistency and achieve your goal.
Related: How To Write A Research Paper Fast
The problem of why most students fail to finish their research or writing projects on time is that they lose motivation along the way. Part of that failure is the lack of focus on what they do.
This common incidence happens to those who use a computer when writing. Writing directly on the screen gives you several distractions. Being online when doing your research, you'll be easily get tempted to use social media.
Occasional social media visits consume time. You may not aware of it but it greatly affects your chances of finishing your project on time.
When you write traditionally, you'll be safe from any social media distraction. You'll be able to focus on the ideas you want to convey.
Have you chosen your best ball pen for cursive writing? I hope this article helps you choose the best tool you need for your best writing performance.