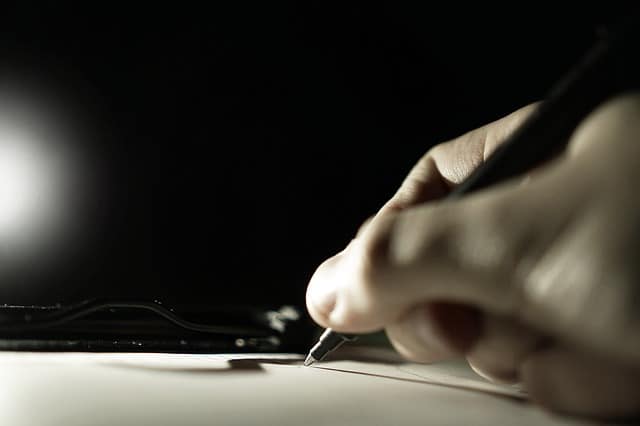 What is the best black ball pen for exams? As far as choosing a ball pen for exam goes, you have plenty of choices.
If you go to your nearby school supply store or go shop online, there are hundreds of pens you can choose from.
The only problem is that finding your preferred ball pen is hard. Most of the time, you end up using a pen that is blotchy and leaky.
Using a pen that leaks and smudges certainly jeopardizes your chances of passing the exam.
So, what are the basic and important features of a pen should you consider before buying?
In most cases, black pens are usually required in exams. The right color is an important feature.
But aside from color, you also need to look at the following characteristics to make sure that you have the best pen for exams.
Consider the following criteria:
The pen must be comfortable to hold when writing
It must be reliable
Does not smudge
Has a steady and consistent ink flow
Has a long-lasting ink life
Refillable
Has fast-drying ink
When it comes to choosing the best reliable writing tool, a ball pen is always on top of this category. Most writers recommend ball pens for high quality writing performance, especially during a major exam.
Honestly, there are hundreds of pen brands you can choose for your exam. But as far as our experience goes, you cannot trust your fate on most of them.
Having said that, there are many ball pens that do not deliver the quality of writing you want to achieve. So choosing the best pen is always a tough task.
The main purpose of this article is to help you figure out the best black ball pen for exams. Here, we included only 3 black ball pen brands.
These pens are proven and tested to be some of the most reliable ball pens in the market today. Generally, these pens are designed to help exam takers attain their goal – to pass the exam.
Hopefully, you will find your best black ball pen for exams from the list.
1. Parker IM Premium Deep Gun Metal Chiseled
When it comes to reliability, the Parker Pens are king. These pens, especially the Parker IM Premium are made using new technology that makes the pens produce high quality writing performance.
Parker ball pens are super comfortable when using in a long writing session. With magnificent ergonomics, you can assure that you will have a superb writing experience ahead.
Parker Pens are known for their smudge-free writing performance and consistent ink flow. This means that by using Parker Pens, you are safe from any problems during your exam.
Salient Features:
Comes in modern design
Provides comfort to the user
Extremely reliable
Does not smudge or smear
Has fast-drying ink which makes it perfect for left-handed users
Made of stainless making it super durable
Offer great maneuverability
Click here to read the owner's review on Amazon
2. Yoropen Superior Ballpoint Pen – Black
The next best black ball pen for exams we recommend is the Yoropen Superior Ballpoint Pen.
This pen is designed not just to give the writers a magnificent writing tool but also make them experience calmness, great control, and assurance during the exam.
This pen aims to give comfort to the user by lessening writing strain and by giving the writer a visual space you don't usually have with other pens.
In most cases, the Yoropen is often recommended for left-handed writers especially to those with medication condition who cannot write with their right hand.
The ink flows consistently and quickly dries. These features alone allow the writer to secure the work without having accidental markings that could compromise the exam.
Salient Features:
It has a visual space that gives the user a clear view of what is going on right behind the nib of the striking pen
Has incredible smooth ink flow that gives precision to the writing
Comes with several Yoropen refills
Great ergonomics that give the writer superb writing experience
Click here to read the owner's review on Amazon
3. Cross Tech3 Satin Black Multifunction Pen
In most exams, a black ball pen can be enough. But there are some exceptions. Some exams involve drawing patterns and diagrams.
The problem is that not all ball pens can fulfill such an exam requirement. In this case, you need a ball pen that can make the job done.
The Cross Tech Satin Black Multifunction Pen can do exactly what you want to do. This pen is designed for the complicated writing task.
With this pen, you can easily draw diagrams and tables allowing that exam taker to maintain focus throughout the exam.
Salient Features:
Excellent manageable ball pen
Easy to use in exams especially when drawing diagrams
Come in a premium box that makes it perfect for gift
Does not bleed
Has an excellent ink flow
Comfortable to write with
Has a fast-drying ink
Click here to read the owner's review on Amazon
We hope that the pens we included in this post will help you in your journey as an exam taker. Of course, there are hundreds if not thousands of ball pens out there that you can try too.
The only reason why we chose these three great pens in this article is that these pens are the only ones that passed our assessment.
We understand that every one of us has a personal preference. So make your own decision.
Passing an exam though is more than choosing the "best black ball pen for exams". As a student or a professional who is about to take an exam, there's more you need than having the best writing tool.
Having said that, we would like to use this opportunity to give you additional tips not about pens about the possible ways you can do to surely pass the exam.
Most students have trouble answering their exam. They end up feeling very nervous resulting in making the wrong answers and unnecessary markings on their answer sheet.
How to write an exam paper neatly?
There are many ways you can do to maximize your time and maintain a neat answer sheet. Take the following suggestions:
1. Make it straight to the point
Read the questions many times. Make sure that you thoroughly understood what is being asked in the question.
Then, write your answer straight to the point. Remember that too many words make you vulnerable to more errors and smudges.
The short but elaborate answer will do as long as you discussed all the important points. Just observe coherence and logical presentation of your ideas and you'll be okay.
2. Do not be hurry in answering the question
Most students fail the exam not because they lack preparation but because they are too confident. They impulsively answer each question without really taking the time to assess their answers.
As a result, they got more wrong answers than the right ones. If you are taking a major exam, do not hurry. Just take your time. This will allow you to think more clearly.
3. Stay relax and enjoy the experience
Taking an exam can be stressful. You will be pressured. But you should remember that stress and pressure are two detrimental factors that could sabotage your success.
So, as long as you can, do not panic. Just stay calm. Enjoy the whole experience. If you have ample preparation, you'll be okay.
We hope this helps you in attaining your goal of passing your upcoming exam.