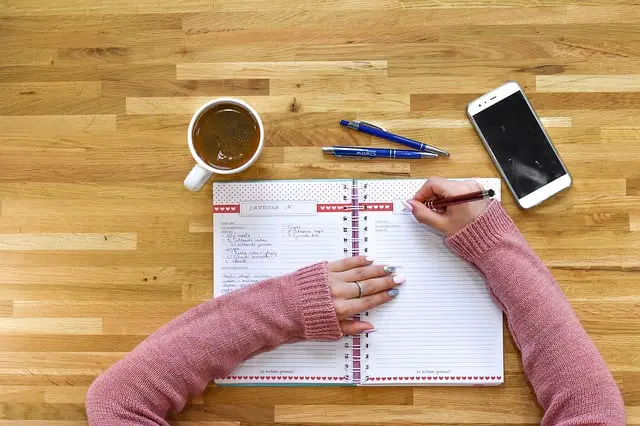 I had been in school for many years until now. My teaching profession tied me to school. I love my job as a university instructor where most of my time is spent not only on teaching but also on writing. Writing is one thing common among teachers and students. Students use pens most of the time. And so am I. I use pens whenever I write the first draft. So what's the best pen, or the best pen brands for school?
Since I was a student until now I've tried several brands of pens. I like some brands but I don't like others. In this article, I will share with you some of the pens I tried and like throughout the years. The following brands of pens may perfectly work for you regardless of whether in school or off-campus. Whether you're left or right-handed, it doesn't matter. The following brands will give you confidence and flexibility.
Related: Best Ball Pen For Cursive Writing
Without further ado, let's dig in.
The Best Pen Brands for School
Here, I will give you some of the pen brands that are helpful to me. I hope that these pens may also deliver the job you want effectively.
The Pilot G6 is actually the updated version of G2. The G6 is equipped with modern mechanisms including the look and user experience. Its rubber grip gives a user so much comfort when writing. It does not easily slip away from my hand. However, the slick and quick-drying ink remains in this new version. This makes the pen perfect for students both left and right-handed. Above all, it is affordable that everyone can have it. If you are out of a budget, this pen is a perfect choice.
If you are looking for a writing tool that can be easily managed to give you different thicknesses in your handwriting, then the Pentel Tradio is the answer. Unlike another pen, the Pentel Tradio gives you the flexibility to decide how wide your line is. By controlling the force you apply on the pen down to the paper, you can create a variety of line width depending on your personal preference and style. The body is designed for better grip and writing performance. You can't tell how good this pen is until you try it.
The Fisher pens are known for their write-anywhere feature. They are easy to carry in the pocket because they have the smaller body. But a little bit challenging when used in a long writing. However, such an old feature is fixed in the new breed of Fisher pens. The Cap-o-matic Stylus offers something that most Fisher Pens don't have – a longer and wider body. The new features make it more comfortable on the part of the user. It is easier to handle even in long note-taking classes or writing sessions.
Parker Jotter pens are some of the most reliable, iconic, and historical pens for decades. Since the 1950s, Parker never ceases to give good user experience in almost all types of jobs. Most exam takers love this pen for its salient ergonomic features. It will not only give you better writing output but also elegance and pride. No wonder why this pen is one of the best-selling pens around the world and one of the best pen brands for school.
Pens can be categorized into three major categories: ballpoint, roller, and fountain pen. The Lamy Safari has it all. Its modern design provides better user experience. The triangular grip section gives better handling and writing performance. If you are a beginner to use the fountain pen, the Lamy Safari can help you. The grip section structure will help you position your finger or hand correctly for better writing performance. Above all, it is easy to carry and affordable enough for everyone.
If you are looking for a strong and collision-resistant pen, then you are looking for Zebra F-701. It is made from special steel that makes it an ultra-strong, reliable and affordable pen. With the affordable price, Zebra F-701 is one of the most affordable and best pen brands for school use. You can carry it in your bag alongside other school materials or in your pocket alongside the wallet and coins.
As the name suggests, the Pentel Energel Tip provides a fine line in your writing. This pen works best when you are working with narrow line spaces. It is also the best pen for engineering students who are working on their designs. The needle tips give you so much freedom and flexibility to target small marks and fine edges of the design. This technical feature cannot be found on other pens. You can also choose your favorite color from three ink color choices; red, blue, and black.
You may be thinking that all pens work regardless of whether a use is a left or a right-handed. But that's not true. A left-handed person needs a special type of pen. This is because, unlike a right-handed, the left-handed drags his palm on a freshly written space of a paper. Because of this, the ink may not already dry leading the ink to scatter all over. With the Uni Jetstream Multipen, the problem is solved. The ink dries instantly leaving no unnecessary marks on the paper and on your palm. This pen is not only for lefties but for all the students and professionals. The Jetstream is clearly one of the best pen brands for school.
If you are a student with demanding note-taking sessions, you probably need a pen that does not easily get emptied. Many brands of pens are disposable. You throw them after running out of ink. If you are looking for a writing tool that is refillable and user-friendly, then the JinHao 250 is what you need. The cartridge can be easily removed and refilled. This feature makes the pen non-disposable. You just need to refill as the ink runs out. Both price and quality-wise, this pen is one of the brands you can always count on.
The Pilot G2 is the parent of the G6 discussed above. The best feature of G2 is flexibility in almost all writing conditions and surfaces. In fact, it belongs to the top ten list of most favorite pens for students. The rubber grip section of this pen gives maximum comfort to the user. It is equipped with an advanced ink formula that continuously gives the best writing performance. The Pilot G2 is refillable making it easier for students or other users to refill the ink without buying a new one. When I was a student, I had this pen. And believe it or not, I used the pen for two straight years by just refilling the ink. I just bought the refills from the school supplies. For me, this pen is one of the best pen brands for school use.
If you are a high school or college student, or even professionals who do a lot of long handwriting (e.g. note-taking) the Pentel R.S.V.P. Ball Point Pens are the best for you. These pens boast their lightness and strength to support long writing sessions. These pens are well-engineered resulting in better user experience. Your finger and hand will not experience fatigue because of the comfortable grip section. The body is transparent making it easy for you to notice when it's running out of ink. If the ink runs out, just refill it with a new cartridge without the hassle of making your writing uninterrupted. With the steel tip, you know that this writing tool will last long. With all its features, the Pentel R.S.V.P. Ball Point Pen remains popular in the market for many years now.
You may be thinking that because this pen is made of stainless, it is heavy. But it's not. In fact, Zebra F-301 is one of the lightest pens you can think of. It is a special kind of steel that super lightweight and super strong making the pen resistant to any corrosion. The metal grip provides comfort for the user making the pen safe from slipping your finger or hand while writing. What most students love about this pen is that it can be carried easily either in your pocket or bag. It is refillable with many ink choices you can choose from. This pen is both durable and affordable. Without a doubt, the Zebra F-301 is one of the best pen brands for school.
The school will not only require you to take down notes during classes. Sometimes, your teacher gives you a task that needs special types of pens especially when you're dealing with drawings or other artworks. If you are caught in a situation like this, your best choice can be the Staedtler Color Pens. These pens come in different colors such as red, blue, green, yellow, and other basic colors you may need for your work. It is passed with the high standard for ballpoint pens so that the user will experience nothing but excellent performance. With the color choices, these pens are not just for students but also for artists and designers who do intricate work.
If you are a stylist or someone who does not just take down notes but also gives a style to it, then the Paper Mate Profile Ballpoint Pens are what you need. These pens allow you to adjust the width and depth of your writing. The soft grip section provides comfort to the user. These type of pens comes in different nib sizes and colors making it suitable for different writing requirements. If you want a fine line for your writing, you can choose the smaller nib size.
The Misprint Metal Ballpoint Pens are known to their strength and durability. Unlike other pens, this type of pens is designed to last longer. You can decide your color of preference. This pen comes in two color choices. You can choose black or blue ink. This is the reason why most users or students can't forget these pens.
Related: The Best Ballpoint Pens For Lefties
There you go. You have my list of best pen brands for school. If you are a student or a professional who wants a special touch in your writing, you can try some of these pens. You can buy these pens on Amazon using the links on this site or search them online.
It is my hope that this simple list will help you decide the best pen brands for school needs.  It is your turn to try these pens. Good luck!