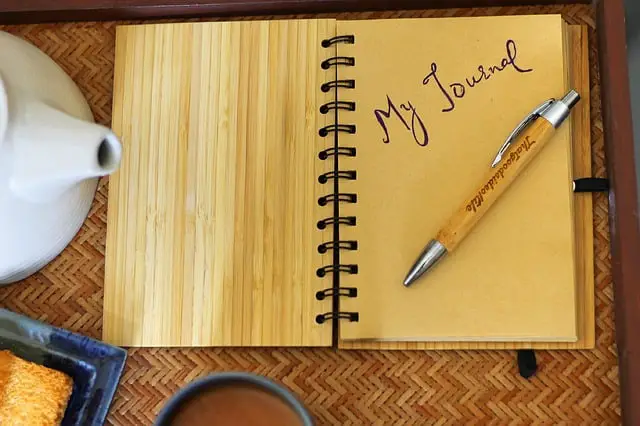 Journaling can have a positive impact on the mind and body. Several research findings found that recording your daily experience can improve your well-being and happiness. Bullet journaling is one of the best practices. Doing it requires you a few materials including notes and pens. You may be wondering what the best pen for the bullet journal is.
But before introducing the materials needed, let's define the bullet journaling first. Bullet Journaling is a process of quick jotting or logging your daily experiences in an organized manner.
Generally, you need notes and pens. But you can actually use any recording materials. Your creativity and resourcefulness will be the limit.
For eleven years now I've been journaling. I used different materials. I used different notebooks and ballpoint pens. What I learned is that there are notebooks and pens that are reliable and durable.
However, in this post, I will only talk about my best pen for the bullet journal. The pens for your bullet journal that will please you. I will not give you the absolute choice, I will let you choose for your own journal writing tool. But I assure you, one of these pens is my favorite.
Related: Best Ball Pen For Cursive Writing
The pens included in this list are reliable and qualified for the highest standard. I tried them all. I won't recommend something that I did not personally try. With a million options out there, it is impossible to spend your resources just to figure out the best. So in this post, I only included the writing tools that I personally tested.
With the following writing tools, choose your best pen for bullet journal. I hope that this simple list will help you figure out your best writing tool.
When it comes to choosing the best pen for the bullet journal, the Sharpie pen is something you cannot set aside. You can choose between Sharpie Art Pens and Sharpie Fine Pens. My favorite is the Sharpie Fine Pens. These pens come in different colors. What I found best for my journal is the black one. It delivers elegance and professionalism to my work. For eleven years now, I have been writing my journal.
When you are looking for multiple color and nib sizes for your journal pens, the Paper Mate Flair Felt – Tipped Pen is what you're looking for. Most people prefer thick lines in their writing. In contrast, I love the fineness in my writing so I always use fine pens. The smaller nib-sized pen allows me to maximize paper spaces especially when it comes to journal entries. With the Paper Mate Flair Felt – Tipped Pen, you can ensure both qualities of writing performance and durability.
This brand is very well-known among artists. The quality dark lines are always at its best that's why artists almost always choose these pens. I tried these pens a few years ago. I couldn't remember flaws in this brand. I revisited my journal entries as I write this article just to remind me of the performance of this pen. If you want the quality dark line in your journal, the Faber-Castell Manga Pitt Pens are for you.
If you want a writing tool that is easy to carry and use in narrow writing spaces, you can consider the Staedtler Pigment Liner Sketch Pens. This brand is not only the best pen for the bullet journals but also for drawing. In fact, it can be used for several purposes. If you are an art student, or someone who is multitalented, this pen can be your best pick.
Some people love to write their daily journals as detailed as possible. But writing long can be challenging and painstaking. You need to have a pen that gives you comfort in writing. If this is you, the Pilot Metropolitan can be your best choice. This brand is a fountain pen that provides both comfort and good writing performance. If long cursive writing is a problem, this is the ultimate solution.
Some people incorporate art into their writing style. But combining art and cursive writing requires a special type of writing tool. In this case, I recommend the Tombow Dual Brush Pens. These pens come in different colors which are perfect for art journaling.
If you are looking for fine and colorful writing performance, the Staedtler Triples Fineliners are some of the best. These pens guarantee smoothness in writing without any ink leakage. These pens are different from Staedtler Rollerball pens. Although most students use the latter, it has one significant flaw – they bleed. But the fine lines do not. So your bullet journaling experience will be something you'll remember forever.
If you are looking for pens that have multiple color and nib choices, the Pigma Microns are something you cannot disregard. Many times I included these pens in my previous articles. Without a doubt, the Pigma Microns are the best pens for many writing requirements. It could also be the best pen for the bullet journal. If you buy one pack, it is equipped with different colors and sizes. Having these pens give you the freedom to implement your writing standard.
The Lepen is another brand of pens that give you the freedom to choose and pursue your writing goal. Either in bullet journaling or in long cursive writing sessions, the Lepen can be your best companion. You can also use these in your daily writing tool at your office or in school.
How to choose your best pen for bullet journal?
Choosing the best writing tool for you can be harder than you think. With thousands of brands of pens available online, you may get overwhelmed. My advice to you is to follow your instinct and your personal preference in terms of colors and nib sizes.
Related: The Ballpoint Pens That Write Upside Down
Try as many pens as possible. You can only tell which one is best for you if you have tried many brands. Some people love colorful pens while others settle in black and dark colors. So know your personal preference. Don't worry, sooner or later, you'll find your best writing tool.