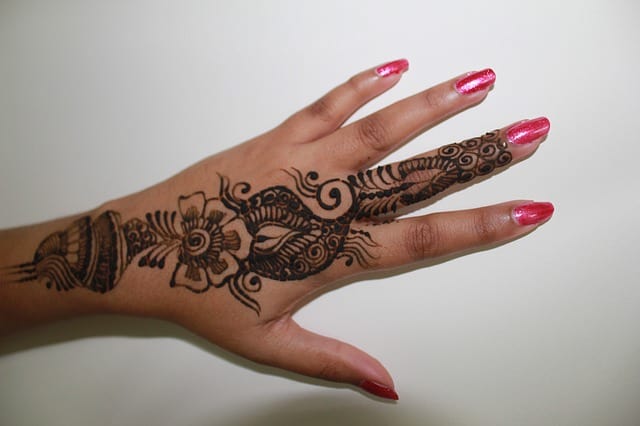 Making marks on your skin can be fun. But some people, that includes me, don't like permanent tattoos. If you are like me, you can use pens that give you a realistic look without painting them inside your skin. You can do that by using a pen. However, not all pens are great when using on the skin. You might be wondering what the best pen for drawing on skin is.
When I was young, I remember using an ordinary pen in making drawings on my skin. But I don't use them anymore. In fact, I don't even make any markings on my skin right now.
If you are reading this article I bet that you are looking for a pen that could make realistic paint on your skin. Most pens can do the job that you want. However, their ability to retain such a wonderful piece of art may vary from one pen to another.
Since pen inks do not penetrate inside the skin, they will not last long. Based markers which usually used as a bookmarker would easily wash out. Permanent pens may last longer than the latter but also fade or wash out. This is because your skin will periodically change the old one making the marks disappear.
For the sake of fun (not intending the mark to last), you can use the chalk pens for your writings or markings. Chalk pens come in many colors which you can choose from. With multiple color varieties, it allows you to have the flexibility and make your art even more colorful. Chalk pens are affordable. You can check its different types online. Just pick the color you love.
So what is the best pen for drawing on the skin?
Although the purpose is just to have fun on your skin, you may want art that would last for at least a day. Having said this, your pen should have the following characteristics:
Last longer than ordinary pens
Does not bleed or spread too much on the skin
Not poisonous
Many color choices
Have multiple nib sizes
People may have a different preference when it comes to choosing a pen for skin markings. What I included in this post are my personal favorites. You may or may not find these pens useful in your art. That's totally okay.
Nonetheless, I want to share what I found great for skin art. By the way, these recommendations are generally based on my previous experience. Just pick your best pen for drawing on the skin.
1. Graffiti Markers
Graffiti Markers are some of the best pens for drawing on skin. These markers are acrylic. Meaning, you won't have any problem washing it as you need. The good thing about Graffiti Marker is its multiple color choices. With this type of art tool, you will be able to materialize your imagination.
2. Sakura Pigma Markers
If you want to make your skin art last a little bit, you probably need a marker that does exactly what you want. The best tool suited for that job is the Sakura Pigma Markers. The ink lasts for many days. It is water-resistant that's why the ink does not fade even during shower unless you deliberately erase it. It is perfect for a long occasion or party.
3. Copic Markers
If you are going to a costume party and need to make markings or make fake tattoos on your body that will last for a day, the Copic Marker is what you need. The ink does not easily fade by sweat or even shower. In fact, to completely erase the ink, you need to seriously scrub your skin. This is the reason why Copic Markers can be the best pen for drawing on skin.
If you don't like these pens, you can find the alternatives. You can simply choose the henna. Henna will give you a look of a tattoo without having a paint inside your skin.
Henna is a temporary paint in your skin. It allows you to decorate your skin with making any unnecessary scar. It lasts longer than other ordinary inks.