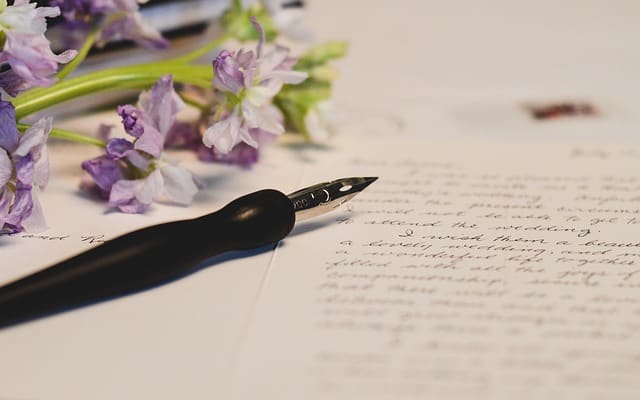 Good handwriting requires not only practice but also good if not the best pen. Not all people write the same style. This means that everyone needs a special pen that could deliver the desired writing performance. So what is the best pen for good handwriting?
With the millions of choices online, it is difficult to decide which pen you should use. The room for error can be huge. But picking the right one could make a difference in your writing.
To give you a hint, I listed some points you need to consider when choosing your writing tool. Take the following criteria for choosing your best pen.
Related: Best Ballpen For Students: Get Your Favorite Pen
Size
Size could affect your writing performance. But of course, it depends on the writing space you are dealing with. Both slim and broad pens may give certain experience to the user. But if you are looking for a pen for daily use, less than 1cm nib size can be appropriate.
Weight
Aside from size, weight is something that you should also think about. Light pens may be appropriate for newbie writing hands. If you are just starting to use pens for writing, heavy pens will make your hands tired fast. The heavy pen is difficult to hold especially for smaller hands. Consider your personal preference.
Grip
Convenience is something that you cannot disregard when choosing your pen. The good thing is that most pens are designed to satisfy users' needs. Many pen manufacturers deliberately rubberized the grip section of a pen to provide users total control. The rubberized grip section will prevent hand slippage. It gives stability and comfort on the part of the user.
What type of pen is the best pen for good handwriting? There are many types of pens on the market today. In this post, I will include some of the pen categories you can choose from.
The Fountain Pens
The fountain pens are known for their smoothness and uninterrupted ink flow. They come in different colors and nib sizes that give you so much freedom to choose the best. Unless you are a pre-schooler, I recommend the following pens especially when you write a lot in your classes. The fountain pens allow you to implement your own writing style with ease.
Rollerball Pens
The other pen categories are rollerball pens. The rollerball pens are some of the smoothest writing tools in the market. They are equipped with mechanisms that give the user comfort. The ink is free-flowing and quickly dries as you write. If you are a left-handed person, these pens are for you.
Ballpoint Pens
If you are a student or working in a job that requires long sessions of handwriting, you probably need ballpoint pens. Ballpoint pens come in the push-button mechanism that makes it safe to carry in any situation. Ballpoint pens are safe to carry, durable, and easy to use.
But what is the best pen for good handwriting? The answer to this question may vary depending on your writing style and personal preference.
Instead of giving the absolute choice, I will just share the pens I used before to give you a little insight. It is up to you to decide which suits you the best.
If you are looking for pens that are both durable, reliable, and available, the Montex Mega Top can be your best choice. These pens are designed to provide comfort and power to the user to fulfill any writing challenges. These pens come in the transparent cap which allows the users to monitor the remaining ink. The only tiny problem of these pens is the clear cap which is a bit sensitive. Nonetheless, the overall performance is commendable.
Another available and durable pen is the Linc Glycer. These pens write smoothly and quickly. The clear plastic cap and rubber grip make these pens light and easy to use. Its lightness does not mean weakness but comfort and speedy writing performance. The only small problem that I encountered with these is that the clip breaks sometimes especially in extreme conditions. But generally, these pens perform the required task.
Unlike the previous pens, the Flair Silkina has no rubber grip. Nonetheless, these pens write smoothly – glide on the paper without hassle. The benefits you'll gain are greater than the cost that you will have spent on these pens.
The Lamy Al-Star Fountain Pen is made from aluminum making it one of the lightest and the most reliable pens on the market. It also comes in different nib sizes and free-flowing ink. But what I like the most about these pens is its affordability and ergonomic grip features. In addition, you will not run out of nib choices. These pens have a number of sizes you can choose from.
The Yoropen is suited for left and right-handers. It is equipped with a mechanism that allows the user to adjust the ergonomic grip in response to any writing angle. This pen comes in two categories: ballpoint pens and pencils. You can choose according to your personal preference. The versatility of this pen makes it perfect not only for students but also for people with medical condition stroke or arthritis.
The Parker IM Fountain Pens are known for their durability and pleasing structure. They usually come in stainless steel nib making it perfect for right and left-handers. You may be thinking that because these pens are made from stainless steel they are heavy. But that is not necessarily true. These pens are just light as much as other regular pens.
If you are looking for the best pen for good handwriting, then this pen is something that you should not miss. The stainless steel nib will always please you. It is made of lightweight aluminum best for students and writers.
I hope that this simple guide will help you in choosing your best pen for good handwriting. Listen to your inner voice and implement your personal preference. Good luck.