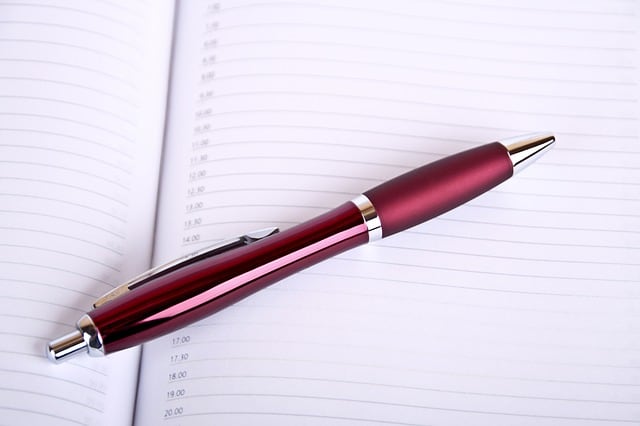 Police officers work in a demanding job. They are, most of the time in the field. Writing in an unexpected location can be challenging especially if they need a legible writing output. Using any random ballpoint pens may not be a good decision. In order to produce a legible and readable report, finding a good if not the best writing tool can be more than necessary. So, what is the best pen for a police officer?
Writing tools are crucial in the law enforcement profession. In some countries, they are required to use black pens in writing their reports. This is because black inks do a reliable job of retaining significant information on the paper. Perfect in keeping the report intact clearly visible in case of courts require it.
Related: The Best Peen For Moleskine Journal
But police officers need more than a writing tool. They need a pen that can be turned into a weapon in dangerous and life-threatening situations. The types of pens that suit their type of job are tactical pens.
Today you'll learn the different types of tactical pens being used in law enforcement. One of these will be your pick for the best pen for the police officers.
This pen looks like a usual pen, plastic and brittle. But the Cold Steel Pocket Shark is more than that. It is thicker than you think and stronger than most pens. Its plastic casing is almost five times thicker than the usual pens. It can be turned into a weapon if a situation demands it.
This ballpoint pen serves a special purpose other than writing. It is designed not only as a writing tool but also a type of emergency tool for demolition on a smaller scale. The Uzi Defender Tactical Glass Breaker, as its name suggests, can be used to break a glass. It is made of some of the finest steel to withstand collision impact. So smashing or breaking a glass with this pen can be an easy job. Clearly, this pen boasts its strength and dependability.
This is not only the best pen for police officers but also for military personnel. It is also designed more than for writing a job. It guarantees durability and long-time performance. Its design also depicts masculinity and an image of a true fighter. This pen is truly a defensive or an assault weapon.
This pen comes in two major types. The first one is the rollerball pen and the second is the fountain pen. Both types are designed for better grip and writing performance. It is made to serve as a writing and self-defense tool. The Schrade is proven to be one of the best pens for writing and in combat.
This pen is really designed for law enforcement personnel. Like the Uzi, this pen is capable of breaking the glass. But it is easier to use and carry in your pocket. This is surely a life-saver in a life-threatening situation. The Impromptu Tactical Pen is a killing tool in disguise.
If you are looking for a durable and incredibly reliable pen, then the Mil-Tac Tactical Defense pen is the answer. It is made of solid anodized aluminum that makes it seemingly unbreakable. It comes in different color choices that you can choose from. But almost no one knows that this pen is potentially a killing tool – a legal killing instrument that you can carry anywhere.
If you are not convinced by the pens introduced above, this pen may be the one that will grab your attention. The Surefire IV Tactical Pen is slim but incredibly solid. Made of a special type of steel, this pen is heavy-duty and potentially the best pen for the police officers.
Related: The Ballpoint Pens That Write Upside Down
The job of law enforcement personnel is not only difficult but also dangerous. Working in that kind of job requires more than a writing tool. One should protect his/her life in a clever way. Having a ballpoint pen that could be turned into a weapon is super helpful.
I hope that this article helps you in deciding which of the pens you should use. The only way to determine whether or not you like a certain pen is to try it by yourself.