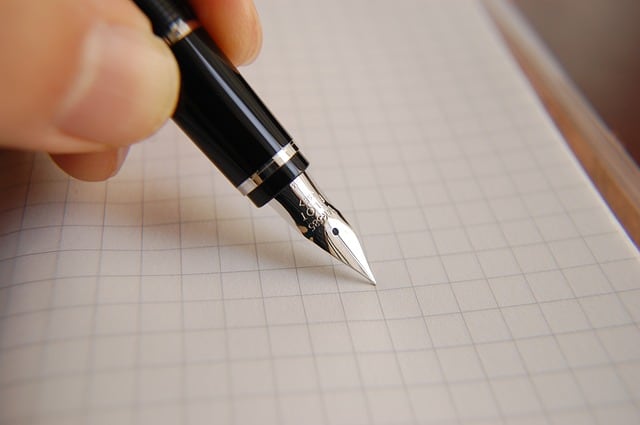 What are the best pens for lefties?
If you are a left-handed person, you probably ask the same question. This is because not all pens work well among left-handed writers.
Left-handed people write from the left to the right side of the paper. This means that they tend to touch the freshly written words as they continue writing.
Because they write in this fashion, left-handers have a higher possibility of having smudges or ink distortions on their writing than the right-handed ones.
The problem is that most pens are designed for right-handed users. And because most pens are for right-handed writers, when left-handed use them, the pens tend to create smudges on the paper.
Fortunately, there are a few pens that are left-handed people-friendly. These pens have quick-drying inks that help lefties to freely write without worrying smudges and smears.
In this post, we will share our 7 best pens for lefties. Although there are hundreds of pens in this category, we only share the ones that we have been using for years.
No one of us is left-handed but we know what it takes to be a good pen for lefties. The pens should be smooth flowing, have fast-drying ink, precise, and have great ergonomics.
The following pens in this list have features that we believe left-handed writers need. Here is our pick for the best pens for lefties:
1. Uni-Ball Jetstream Retractable Ball Point Pen
As mentioned, left-handed people need a special writing tool in writing. Something that does not smudge or create any writing distortion.
One of the best pens in this category is the Uni-ball Jetstream Retractable Ball Point Pen. It has a medium-sized tip making it easy to write on any paper surface.
The thin markings that this pen creates makes the ink dries faster. In fact, the ink dries in less than a second. Undeniably, this pen is a user-friendly, especially for lefties.
Although the tip is thin, it does not scratch the paper thus securing the writing. In addition, the Uni-Ball Jetstream Retractable Ball Point Pen is designed with great ergonomics.
As a result, this pen is super smooth on the paper that requires almost no effort. It will just smoothly glide on the paper. So the writer only needs to guide the pen.
The ink is permanent and does not fade. This will ensure your work to last longer than a user can imagine. It is not only designed for writing but also for signing on important documents.
Obviously, this pen is a combination of elegance, great ergonomics, and superb writing performance.
Salient Features:
Super comfortable to write with
Does not smudge or smear
With fast-drying ink perfect for lefties
Smooth and fine
Does not fade
Comes in multiple color choices
Click here to read more owner's reviews on Amazon
2. Stabilo Easy Original Refillable Handwriting Rollerball Pen
 Most pens in the market come in almost similar structures. But there are pens that are made for certain people's needs. One of them is the Stabilo Easy Original Refillable Handwriting Rollerball Pen.
This pen is intended for left-handed writers or the lefties. However, this pen is designed primarily for children. But because of its high-quality writing performance, many adults and professionals love it.
The superb ergonomic that this pen possesses provides great maneuverability and comfort. The curved tail allows the pen to be easily managed during the writing session.
Stabilo has multiple fine tip choices including the 0.3 and 0.5mm. Either of these nib sizes provides clear and precise writing. And because the tips are fine, the ink tends to dry faster than other leading pen brands.
Because the pen is intended for children, the ink is erasable. If you are a person who often commits writing mistakes, this pen can be your best friend. You can erase the markings easily.
Salient Features:
Has a fine writing performance
Smooth on the paper
With great ergonomics
Comfortable to use
The ink is erasable
Has a curved tail that allows the pen to rest on your hand
Click here to read more owner's reviews on Amazon
3. Yoropen Superior Ballpoint Pen
There is nothing better than having a pen that can be easily adjusted according to the user's preference. You might not know it, but there are pens that are designed for flexibility.
The Yoropen Superior Ballpoint Pen is one of the best as far as flexibility goes. This pen is equipped with a modern mechanism that allows writers to make easy adjustments.
This pen comes with a grip that can be rotated to fit for both right and left-handed writers. It has special finger support that gives the writer comfort during cursive writing.
The Yoropen boasts its superior writing performance. The ink does not bleed on almost all types of paper making your work secure.
Salient Features:
It allows you to see what you are writing on the paper
Has an extremely smooth ink
Superb ergonomics
Comes in different color choices
With extra refill
Click here to read more owner's reviews on Amazon
4. Pelikan Pelikano Fountain Pen
More often than not, lefties hate fountains. This is because most fountain pens smudge. And because left-handed writers' hand follows the newly written section of the paper, it distorts the ink.
The good news is that not all fountain pens are smudgy. The Pelikan Pelikano Fountain Pen is exactly the exemption. For years, this fountain pen solves the left-handed writers' problem.
It has a great ergonomics that provide superb writing performance and comfortability. With the steel tip, this fountain pen is one of the most reliable pens in the market.
Salient Features:
Super comfortable to write with
Reliable
Comes in different color choices
Boasts elegance and sophistication
One of a kind
Click here to read more owner's reviews on Amazon
5. Zebra Sarasa Retractable Gel Ink Pens
Like fountain pens, gel pens tend to take time to dry too. Because of this feature, many lefties don't want to use gel pens in their writing jobs.
But not all gel pens created equal. Some brands really take some users' needs into consideration. In fact, some pen companies are committed to producing the best pens for lefties.
The Zebra Sarasa Retractable Gel-Ink Pens are the result of technological innovation. These pens are equipped with the latest advancement as far as pen manufacturing goes.
The Zebra Sarasa is dedicated to helping users gain superb writing performance. This brand does have a fine line producing tip, non-smudging, and quick drying ink making it perfect for left-handed artists and writers.
That's not all, this pen is also equipped with excellent ergonomics. The grip, for instance, is coated with a soft rubber grip for good handling. It also has a safety clip that allows the user to easily slip in the pocket.
Salient Features:
With medium-sized nib
With rubberized grip
Comes in different vibrant color choices
The ink quickly dries on virtually any paper surfaces
Does not smear or smudge
Smooth on the paper
Perfect for bullet journaling and note-taking
One of the most reliable and durable gel pens
Super comfortable to hold while writing
Click here to read more owner's reviews on Amazon
6. Uni-ball Power Tank
Different writing conditions require different types of writing tools. Nurses, front desk and field primary responders and police officers are professionals who work in critical conditions. They don't just rely on their colleagues but also on their pens.
But during the demanding and emergency tasks, those professionals need to write down notes in any position and temperature. They might write on a wet paper, sideways or upside down.
Unfortunately, not all pens can do such writing demand. This condition creates headaches, especially for lefties. Temperature and paper condition really affect ink quality.
The solution is the Uni-ball Power Tank Ballpoint Retractable Pen. This pen has a rubber grip that is comfortable to hold even in wet condition.
Aside from the excellent ergonomic, this pen is also known for its fast drying and cold-resistant ink. It writes perfectly well on a wet and greasy paper.
Working in a low-temperature environment? No problem. The Uni-ball Power Tank Retractable Pen will help you get the job done.
Salient Features:
Perfectly works in an outdoor extreme condition
Has a non-smudging and smearing ink
The ink dries quickly even on wet and greasy paper
Perfect for left-handed writers and outdoor workers
Can write upside down or sideways
Click here to read more owner's reviews on Amazon
7. Fisher 400B Space Bullet Space Pen
When choosing the best pens for lefties, we cannot turn our back on the Fisher 400B Space Bullet Space Pen. This pen is created for left-handed writers. It is designed to work on outer space.
But the very purpose of the pen makes it perfect for lefties. Because it is designed for astronauts, the pen can stand in any harsh condition including extreme air pressure.
To make sure that this pen works, the cartridge is pressurized with nitrogen gas that presses the ink downward thus making a constant and smooth ink flow. The pen writes at any angle, paper surface, and even in zero gravity. And most importantly, this pen does not smudge.
Salient Features:
Works well in extreme condition
Writes on any paper surfaces
One of the most reliable, durable, and smooth pens
One of the best pens for lefties