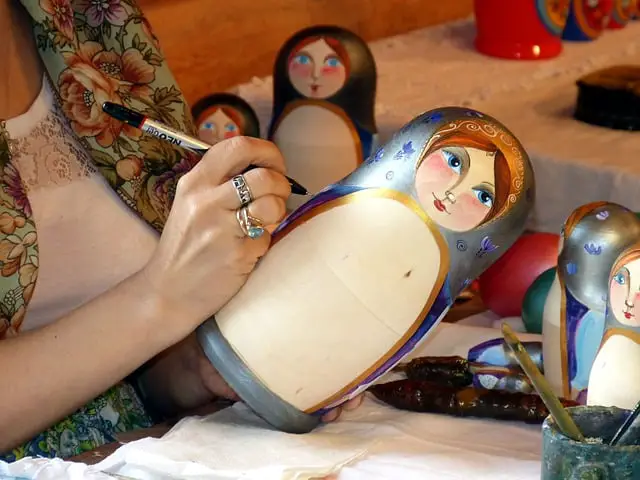 We usually use a pen to write down in papers. Writing on wood may seem unusual, but then it is possible. But what are the best pens to write on wood?
Choosing the right pen is key to a great wood art. A group and a variety of paint pens will help you create beautiful art. Here, we will share with you some of the best pens with different functions and purposes.
However, this article is intended for beginner artists. But if you are a seasoned wood art artist who wants to try new tools, then this post will be a great resource for you.
Another thing to bear in mind that not all of these pens are tested by us. Although we usually run a test on some pens that we featured on The Ballpoint Pens, not all of the pens were tested.
Thus, the information that you will get in here is based on users' feedback and reviews. Nonetheless, we make sure that you will get what you need especially when choosing the best pens to write on wood.
Are you ready? Let's get started. Here are the few pens you might want to consider for your wood art:
1. Elmer's Painters Opaque Paint Markers
These markers are perfect for a smooth surface. But they may not function well on a rough surface. So make sure that you have trimmed all the rough surfaces of the wood you're working on. If you want to paint a piece of your wood art, you probably want to try these markers.
Specifications:
These markers are made in the USA
Perfect not only for woods but also for plastic, clay glass, and fabric
Has a fast-drying and toxic-free ink
The fine nibs create accurate lines
Available in many color choices
Click here to read owners' review on Amazon
2. Sakura Pen-Touch Markers
If you are going to work with the plain or slightly colored areas, this marker will help a lot. It will produce a shiny, somewhat sparkling, and bright coverage. This will work on your wood canvass, and also on plastic, paper, glass, metal or porcelain.
You just have to shake it before use. These markers are versatile and the ink dries so fast making it safe for left-handed people to work on their craft. Because the ink dries quickly, you don't have to worry about the smear and smudges.
Specifications:
Has vibrant ink color
Can work on different materials
Safe for kids because the ink is toxic-free
With a quick and simple shake, the Sakura Pen-Touch Marker ink smoothly flow to the nib
Click here to read owners' review on Amazon
3. Motolow Acrylic Paint Marker
This marker is ideal for those who work either indoor or outdoor. It is created for sufficiency and great measurability. Unlike other markers, Motolow Acrylic Paint Marker works on any surface. It is acrylic-based, highly functional and ensures efficiency.
Specifications:
This acrylic paint marker does not bleed
Smooth on all surfaces including non-wooden materials
The water-based paint dries quickly, odorless, and toxic-free
Safe for kids and adults
With fine nibs, you can work on small spaces
Easy to control on wood, plastic, paper, even mirrors
Click here to read owners' review on Amazon
4. Uni-Posca Paint Marker Pen
It is suitable for those who prefer a water-based ink. This pen is non-toxic, light-fast and waterproof. It will satisfy your art needs. This is ideal for writing on wood, plaster, plastic, etc. This pen works not only on wood but also on other working surfaces.
Specifications:
Has non-toxic and water-based ink
Available in many color choices
Does not bleed or smear
Click here to read owners' review on Amazon
5. Sharpie Oil-Based Paint Markers
Sharpie oil-based paint marker is a permanent marker. It will immediately dry in just a matter of minutes. And it can easily resist water damage or even abrasion. The ink does not fade ensuring your wood art to last long.
Specifications:
Works on many surfaces including but not limited to wood, plastic, rubber, glass, stone, etc.
Water-resistant
Does not fade and smudge
Available in many colors
Click here to read owners' review on Amazon
Other than the above-mentioned pens, there is another best pen in writing on wood. It is called a pyrography pen. It is not like any other pen which has paint or ink.
Art of Pyrography is also known as wood burning. This is a solid-point burner like a soldering iron.
Some modern pyrography pens have a heat control and utilize wire-nib burner to make more burning details. It works by pressing the pen on the wood canvass.
The shading is based on how you keep contact with the wood. It is also a way to create a variety of textures and designs.
Beautiful things do not come easy. It is done through a different process, struggles, and hardships. The main key to success is dedication.
You really have to step out of your comfort zone to see the things that you are capable of. Maybe there are other things you should try to discover your potentials.
The real thing is, the best pens are only the tools you need to create beautiful art on your canvass. It really does not matter what kind of pen you are going to use, how much does it cost, or how are you going to finish it. Even the cheapest pens can create a masterpiece.