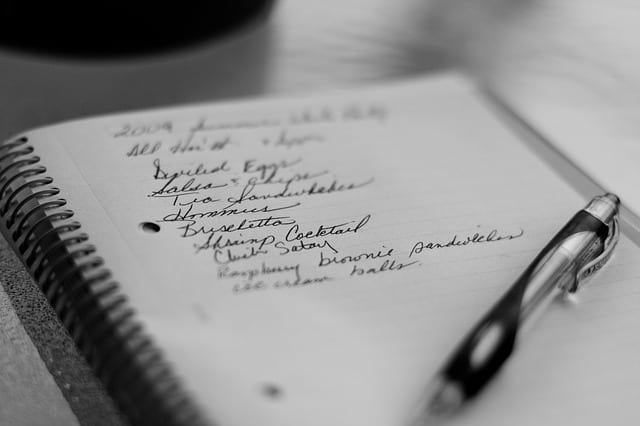 The fountain pen brands list.
Long ago, people only use quill as their pen, it must be dipped into an inkwell whenever they need to restore the ink. Then came the invention of Lewis Waterman where you no longer need to bring a quill and ink separately and that is a Fountain pen, it is a pen containing an ink reservoir that consequently sustains ink into a metal writing point.
Here are some Brands that offer a large variety of Fountain Pens:
Montblac
Lamy
Pilot
Waterman Pen Company
Parker
Visconti
Monteverde
Waphl-Eversharp
Nakaya
Conway Stewart
Cross
Onoto
Jinhao
Conklin Pen Company
Diplomat
Noodler's
Manuscript
Muji
Steadler
Herbin
Baoer
Sailor
Aurora
Montegrappa
Faber-Castell
Platinum
Sheaffer
Caran d'Ache
TWSBI
Kaweco
Edison Pen Co.
Franklin Cristoph
Omas
Hero
Schneider
Diamine
Zebra Pen
Porsche Design
Pelikan
Tombow
Platignum Pen Co.
Nemosine
Cult Pens
Worther Baden Baden
Nettuno
Bulow
Estone
Rohrer & Klinger
There is a large variety of fountain pen brands, therefore, we would focus on the Top 10 Best Fountain Pen Brands.
1. Pelikan
Pelikan German is a manufacturer of fountain pens and other office writings and art equipment are founded in 1832 in Schindellegi Switzerland. Pelikan A.G. Company is now a Swiss incorporated subsidiary of Pelikan International.
The notable history of Pelikan company began with the model "100" and the modified 100N (both are fountain pens), which sparked the company's distinctive styling.
Pelikan also makes fountain pens for school pupils, for example, "Future" and "Pelikano in 2009 Pelikan purchased its rival, Herlitz.
2. Montblanc
Montblanc is founded in 1906 at Hamburg. It is known for its European craftsmanship and high-quality pens. Montblanc is known for its timeless classic pens. This brand is known for its elegance and exquisite workmanship.
One of the bestselling collections is Meisterstuck in which the pen has a gold nib, striking appearance and has been known as the most famous writing instrument.
Montblanc is also moving along the rise of technology as they offer their newest pen "screenwriters" for a very special writing experience for phones and tablets.
3. Lamy
Lamy is a manufacturer of writing instruments in Europe. The company is owned by a German. Lamy was known in the use of molded synthetic plastics in making their products.
The company was founded in 1930 by Josef Lamy in Heidelberg, Germany. The company also manufactures fountain pens that turn customers into personalities. With a Lamy fountain pen, all needs when it comes to quality, comfort and writing style are fulfilled.
4. Pilot
Pilot Corporation was founded as Namiki Manufacturing Company in 1980 by Ryosuke Namiki in Tokyo, Japan. It produces jewelry, writing instruments, and stationary but is best known for its pens.
It is one of the largest pen manufacturers in Japan. Namiki, Pilot's fountain pens designs are made in the Hiratsuka factory. Most of the Pilot pens are made in the USA, Japan, and France.
5. Sailor
Sailor Pen Company was founded in Hiroshima, Japan after a British sailor introduce a fountain pen to Mr. Kyugoro Sakata in 1911. After Mr. Sakata learned about fountain pens, as an engineer, he decided to produce his own kind of fountain pens, then Sailor Pen Company was born.
After 100 years of its foundation, Sailor Pen Company still continued its mission to create the most elegant, finest and highest specified fountain pen in the world.
6. Waterman Pen Company / Sanford
Sanford is a supplier of writing instruments, they are known for its price point. They offer prestigious gel pens, ball pens up to their bestselling permanent markers, dry erase markers and highlighters. Their brand motto is "Powerful Brands make Powerful Statements."
They also offer a service in which you can engrave your name to the pen to make it more personal and for them, it's like your brand with the help and trust of their item.
7. Visconti
A company based in Italy that promotes elegance, harmony, and beauty. Visconti guarantees that you can see a deep culture and fine arts through its products in which they've been able to preserve and uses past craftsmanship techniques.
Italian Design is their focus and they guarantee that each item is not just beautiful but will also last longer unlike other pens because they use special nibs and lock systems.
 8. Parker
Parker Pen Company is a manufacturer of luxury pens such as a ballpoint pen, fountain pen and etc. Parker Pen Company was founded in the place of Janesville, Wisconsin, the United States in 1888. It was founded by George Safford Parker, who previously worked as a sales agent in John Holland Gold Pen Company and was inspired by the first fountain pen he received. Parker Jointless was the first successful pen of the company in 1899.
9. Aurora
Aurora is the first authentic Italian fountain pen born in 1919 in Turin, Italy. It is well-known for the marketing and production of writing tools, clocks, paper, and leather items.
The company's branding is defined with its unique style from the inspiration from the evolution of taste yesterday as today, they use artisan skills and precious material to produce their inimitable allure and refinement pens.
10. Faber Castell
Faber-Castell is one of the world's oldest and largest manufacturers of pencils, pens, other art supplies, and office supplies. Its headquarters are found in Stein, Germany.
Faber-Castell also offers fountain pens which are comfortable to hold, beautiful to look at and a pleasure to write with. It offers a wide variety of fountain pens with different nib sizes. Faber-Castell's fountain pens product is also very convenient to use.
Here is a little sneak peek of the Top 10 Fountain Pens and their features for your next purchase.
1. Pilot Metropolitan Collection Fountain Pen
A pen that shows the combination of modern convenience and style features classical design to give you that traditional fountainpen vibes. The pen is made from a brass barrel and its nib is made of stainless steel. The main feature of this pen is not the design but the press plate converter for an easy transition of ink.
This pen brings you back in the '90s. The pen is almost exactly the pen from the Metropolitan Collection, but you can customize it the way you wanted. You can choose its color, design to make it funkier.
A simple yet elegant pen, plated in a 23k gold and its ultra-fine nib to give you that unique touch is a catch. This pen will surely make a stand as a high-end pen. This is also one of the best gifts that can offer to someone.
This pen is well-designed with ABS plastic barrel, it offers a unique grip. Lamy focuses on offering a pen that is both stylish and functional. It is a minimalist pen, made of charcoal body and a black steel nib.
This pen is a little different among the others because the brand does not focus on its design but its practicality to make you feel like you're using a traditional quill with the use of fountain pen and modern touch design. This pen is a fantastic choice for beginners that can help you progress in your calligraphy skills.
6. Pilot Vanishing Point Collection Retractable
Vanishing Point Collection Retractable. It is a product of Pilot Company that offers the convenience of a ballpoint with the elegance of penmanship from a beautifully constructed tool. The retractable nib is a good feature, it sees the nib able to easily retract to the body of the pen, just like the standard ballpoint pens.
7. Scribe Sword
Scribe Sword. It is a combination of antique style with its contemporary design. The pen itself is not only beautiful but highly practical for everyday use, whether you are experienced or not in using fountain pens. The pen is flexible for everyone.
8. Lamy 2000 Fountain Pen
Lamy 2000. The pen itself is high-quality, it weighs more than many similar pens. But it doesn't affect the pen's quality. It is easy to use for a long period of time. It is crafted with a mixture of fiberglass and stainless steel. The most outstanding feature of this fountain pen is the 14-karat gold nib with a platinum coating. It is an assurance that the pen is nothing but a high-quality of a writing implement.
9. Faber Castell E-motion Fountain Pen
E-Motion Fountain Pen. Designed by Faber-Castell for easy use and good quality with an elegant style of writing. The cap and clip are pure blacks making it a modern style. It is heavy and well-balanced, but it doesn't affect the use of it for a long period of time. The diamond-engraved barrel serves as a decorative feature and an aid to make the pen easy to use.
10. TWSBI Diamond 580
TWSBI Diamond 580. The pen comes with a piston ink-filling system, means you don't have to replace the cartridges at a time. It has a unique feature which is you can disassemble it completely during the filling process, so you can witness first-hand how the complexity of your fountain pen works.
And for the last part is the TOP 10 most expensive fountain pens that will surely surprise you. All pens are uniquely made and symbolize luxury and elegance in one to give you the next level of writing experiences.
1. Aurora Diamante Fountain Pen
The top one most expensive fountain pen that costs more than a million dollars.
Since 1919 this Italian pen brand has been manufacturing fountain pens. The company is known for coming up with the most expensive pen in the world. It is studded with 2000 diamonds, it is more expensive than any jewelry.
2. Caran d'Ache 1010 Diamonds a Limited-Edition Fountain Pen
This pen costs a million dollars. It is produced by Swiss Pen Brand originally named an Ericdor Pencil Factory. Swiss is mostly known for its fine art writing instruments. Caran d'Ache is studded with 850 diamonds on the body.
This pen costs a million dollars. The name itself was inspired by Cosmos. It has diamonds and tsavorite gemstones. The diamonds are in different places that give the pen a splendid appearance, the magnificent pen has almost 1,888 diamonds.
4. Montblanc International GmbH Limited Edition Mystery Masterpiece
Montblanc Company is a famous manufacturer for its fine writing instruments, watches, jewelry and leather goods in Germany. The identification of Montblanc is the hallmark White Star on its body.
5. Caran d'Ache Gothia Pen
This pen is a fine tribute to gothic art. It has sterling silver coated with rhodium. This gothic pen is worth almost a half a million dollars.
6. Visconti HRH Limited Edition Ripple Fountain Pen
Visconti was founded by Luigi Poli and Dante Del Vecchio in 1988. This company offers a variety of elegant jewels, watches, and pens.
7. Gaia High Luxury Omas fountain pens
The interior of this pen is made of white gold and has an 18k gold interior combined with the precious stone that makes it the most luxurious item to own.
This pen is made by Bentley, a car manufacturing company. From the nib to its tip is made of gold. Only 80 pens were retailed in the market.
9. OMAS MARTE Omas Fountain Pen
Omas Marte Omas Fountain Pen is made up of 4 rubies representing the landing points of the US and Russia. The rose gold nib represents the Greek God of Mars. This pen is totally inspired by the Planet Mars.
10. Grayson Tighe Limited Edition Fountain Pen
Grayson Tighe Limited Edition Fountain Pen is another expensive pen that is made from the combination of pure titanium, 18k gold, fossil ivory, and stainless steel to give that luxury vibe.