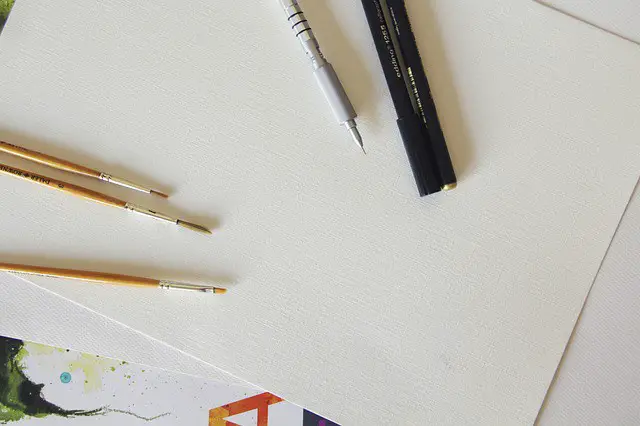 What are the best ballpoint pens for arts?
Our teacher from high school once taught us that all things created by the human as a form of expression can be considered as an art. Thus, even people who are not so creative can still create art since it is a means to express the feelings, thoughts, and emotions of its creator. But the problem is that no one can guarantee that it would be aesthetically pleasing for everyone.
However, when it comes to professional and even amateur artists who are gifted and dedicated to creating visually pleasing artworks, even the medium that they use plays a significant role in enhancing the craftiness and creativity of their art and it also adds to the artistic value of their work.
Traditionally, the artistic medium includes only a pencil, paint, watercolor, oils, acrylic, and the likes. But through the passage of time and the advancement of technology, the artists also became creative in picking their medium and hence resulted in the emergence of different artworks created through ballpoint pens which are convenient, low cost and handy art material.
Based on our research and experience we listed some of the best ballpoint pens that can be used for different aesthetic purposes, may it be for drawing, quick sketch, doodling or calligraphy. We hope that in this list you will find your ballpoint pens for arts.
Customarily, the majority of people judge a product based on its price. Many think that cheap is synonymous with low quality and bad performance. Because of this, they would think twice or even refuse to buy cheap products.
But this kind of thinking is not applicable when it comes to this ballpoint pen. Many people including students, teachers or even professionals use this ballpoint pen for its reliability and performance, especially in note-taking and scribbling. Moreover, it is budget-friendly because the quality it gives is more than worth its price.
However, this pen is versatile and note-taking is not the only purpose it can serve. This pen will also work best for quick sketches and doodling because of its consistent ink flow, comfortable grip, and lightweight.
Through this pen, practicing art skills and expressing creativity no longer have to be costly. It is also readily available in many school supplies and bookstores.
When buying our possessions, we have to consider several things such as price, design, and durability. Uni has been considered as an established brand when it comes to ballpoint pens and their product Jetstream 0.5 roller ballpoint pen will not disappoint. This can be one of your ballpoint pens for arts.
Some inks tend to produce broken lines and thus requires the user to put on much weight to get the desired smooth and seamless lines. The good thing with the technology of this pen is that unlike other kinds of inks, this one provides a low-viscosity ink that allows effortless flow and is formulated to give off darker pigment.
And even though the ink formulation is thin and watery, the artist won't have to worry that it would take a long time to dry and will smear his/her work because it dries fast. Therefore, it is also ideal for left-handed artists. It provides neat and thin lines with its consistent and smooth ink flow which is ideal for the kinds of artists who deal with intricate drawings and sketches.
The rubber grip design of its case offers the user a good grasp so it is easy to control. It also offsets a common downside for using the ballpoint pen in artworks in terms of the colors offered. The usual ink colors available are black, blue and red but with this pen several colors are available.
The Pilot is a Japanese brand that manufactures writing instruments and is best recognized and trusted for its pens. This brand achieved its prominence in the industry by continuously offering the market a variety of high-quality products.
Pilot Supergrip ballpoint pen is a product line launched with a variety of nib sizes and ink colors. Because of this, people can choose the best nib size that would suit their needs and purpose.
Aside from the quality of ink and nib of a pen, the artist's comfortability in using the product is also important to consider. The rubber grip of this pen gives the user better control and comfort. Because of its comfortable grip, this pen is ideal both for writing and drawing.
In addition to this, the Supergrip ballpoint pen is refillable and available in several colors. As a result of the wide variety of nib sizes and colors, this pen is perfect for artists who want to embark on creating colorful artworks.
A multi-color pen which composes of four ink colors such as black, blue, green and red. This pen is made on pure plastic and having a medium point of 1.0mm.
The BIC-4 color mini point pen is available on Amazon. It is one of the most top-selling but cheapest and affordable pens in the Amazon.
This is best suitable for the children who love to draw and express things by colors.  Ideal for sketching, doodling, outlining, underlining, and organizing. Perfect for everyday use of the students in school and workers at work.
If you are looking for a ballpoint pen that is perfectly much for designing, drawing, shading and sketching here is the paper mate Inkjoy 300RT retractable ballpoint pens which compile of eight (8) assorted color ballpoint pens namely black, blue, green, magenta, orange, purple, red and turquoise. This pen is comfortable to use and to hold in hand. It has a 1.0mm medium point and smooth ink which impeccably draw perfectly bold lines from the start until the end.
This ballpoint pen is available on Amazon. It is made of plastic and a small amount of metal with the indicated design of heart shape.
For the artist that searching a ballpoint pen that is best suitable for sketching, drawing, designing, cartooning, doodling and shading here is the Pentel R.S.V.P ballpoint pen that you can buy in staples.com.  It has a dark ink color and a tip size of 0.7mm which design for accurate writing. It is comfortable to grasp with your hand and can use it with ease without worrying about a sudden twinge feeling in using the pen for a long period.
This ballpoint pen has a price cost of 8.99 dollars (as we write this article) that has a twelve (12) pieces of pen per box and made of good quality plastic materials. The external outlook of the pen is originally designed for transparent color for the purpose to easily notice the ink level of the pen.  It delivers smooth and quality lines with the consistency that will love you the most. One of the true ballpoint pens for arts.
Pen signify as one of the instruments that use by an artist to create an artwork. This instrument has a big impact on his work. It can affect the result of his creation. The ballpoint pen use in arts can also signify the quality or value that has the artwork. Hence the artist must choose the best pen that is suitable to his taste and he can use it with ease without feeling troubles.
The thickness of the line drawn by the ballpoint pen is depending on its tip point. If the tipping point of the ballpoint pen is smaller it turns out to be thinner and when the tipping point is larger it turns out to be thicker. While the longevity or length of life of the ballpoint pen is base on the quality of the materials that use to manufacture the pen whether it is good or bad. Even the price depends on the materials use and the brand name indicated to the pen.
A good ballpoint pen will improve and show off your skills that turn your piece of artwork into a different level.  The ballpoint pen has a variety of hues and shade of a color. The texture and color of the ink of the ballpoint pen will add life and charm to the artwork that will fascinate the audiences.
Above are the ballpoint pens that we hunt, explore and examine considering the price, quality, design, availability and its use that we recommend as best options for an instrument to use in creating beautiful pieces of art. We come up with the options of inexpensive but good quality kinds of a ballpoint pen which affordable to your budget. These ballpoint pens are worth it to spend money.
Hopefully that this recommendation will you found beneficial and useful. We certainly hope that this list of ballpoint pens will convince you to choose and decide the pen that you will use for your creation. However, the options are all yours whether this list of ballpoint pens is suitable and proper to your preferences and sense of taste.