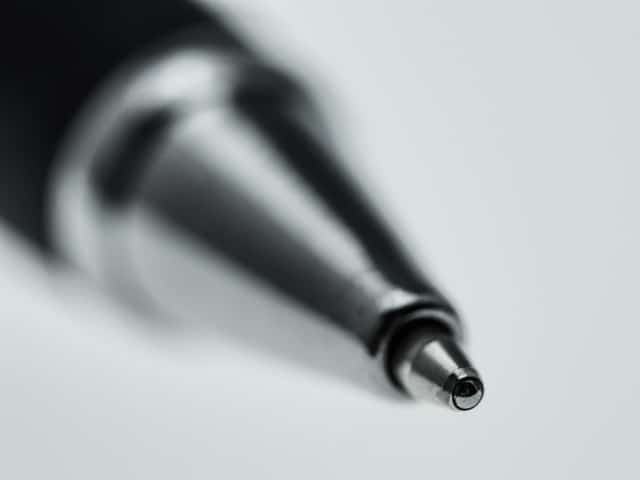 What is the best Mont Blanc Compatible Rollerball refill?
If you are using the rollerball pens, chances are you will run out of ink refill sooner or later. If that happens, you will need one. But choosing the best one can be a hard job.
If you were searching online to solve this problem, you may have found numerous rollerball refills. But do they fit in your rollerball pens?
There is nothing more frustrating than buying a rollerball refill that does not fit. For those who experienced this situation, we feel you.
The problem when buying online is that you are not pretty sure about the item because you don't personally see it. The tendency is that you might end up buying something that is way different from what you have seen online.
Luckily, we have a solution to this problem. We found that the Jaymo Black Montblanc Compatible Rollerball Refill is one of the best options.
We also buy supplies online and try them. The Black Montblanc Compatible Rollerball Refill is something that we've tried here at The Ballpoint Pens. So far, this is one of our favorite rollerball refills.
Salient features:
It has an excellent free-flowing ink
The medium-sized German nib simply glides on the paper
Comes with a durable metal shaft
Affordable
Proven reliable even in long writing sessions
Click here to read owners' review on Amazon
The Mont Blanc Compatible Rollerball Refill delivers a superb quality that a customer is willing to pay. It is super-efficient and durable.
This high-quality German-made ink refill has a medium nib that aids the user to attain precise lines. If you are using this refill, you know that you are working with the best writing tool.
No wonder why most pen users love this refill. In fact, it earns an excellent customer rating on Amazon. What most people love about this refill is its perfect fit with other rollerball pens.
And above all, this refill is affordable which allows anybody to have this magnificent ink replacement.
We have a quick caveat though. The Mont Blanc Compatible Rollerball Refill may not fit the Mont Blanc LeGrand Rollerball Pen. The reason being is that the latter only uses other ink refills.
Similarly, the Mont Blanc Compatible Rollerball Refill may not also fit the Meisterstück LeGrand Pens. However, this refill perfectly works with other Meisterstück pens except for the Meisterstück LeGrand.
Does the Mont Blanc Compatible Rollerball Refill work well with MB Quickpen?
The quick reliable answer to this question is no. The Mont Blanc Rollerball Refill does not work in the MB Quickpen.
The reason is that this ink refill has threads while the Quickpens do not. And because the Mont Blanc had stopped manufacturing refills for Quickpen, there will be no compatible replacement ink for the latter.
Most users found this rollerball refill a perfect fit in their rollerball pens. Although some of them found minor issues on ink flow.
But such a problem might be an isolated case. This is because, generally, the majority of the users have been enjoying the smoothness of this refill during the actual writing.
They did compare it with the original Mont Blanc writing performance. And the verdict? This refill performs as well as the original.
In addition, most customers found this refill as the most economical and affordable. It is way cheaper than the other rollerball pen refills.
The quality of this product is greater than its price. Something that most people enticed to try this refill. And the most important part? The cartridge is suitable for most rollerball pen brands.
How to find a perfect rollerball refill?
This article may not guarantee that the Mont Blanc Compatible Rollerball Refill fits in your rollerball pen. There are many things you need to consider before buying a rollerball refill.
To find the perfect rollerball refill for your pen you need to consider the type of pen you own. As discussed above, the Mont Blanc Rollerball Refill is not a perfect fit in the Meisterstück LeGrand Pens.
The only thing that hinders the compatibility between the two is the thread that presents in MB refill. This simple feature will certainly block the applicability of rollerball refill with other rollerball pens.
The other thing you need to consider is the size of the refill. This may be obvious but sometimes we tend to forget. Buying a bigger cartridge will certainly waste your money and time.
Lastly, pay attention to the length of the refill cartridge. Some refill may fit in terms of the size but it is longer than the casing.
The problem of excess length of the cartridge can be easily resolved though. However, it depends on the number of situations, therefore, a case to case basis.
So be observant. Before buying an ink refill, be sure to check everything. Be wise to choose your Mont Blanc Compatible Rollerball Refill.
We hope that we were able to enlighten you in terms of choosing your best refill for your rollerball pen. For more information like this, feel free to check these articles.