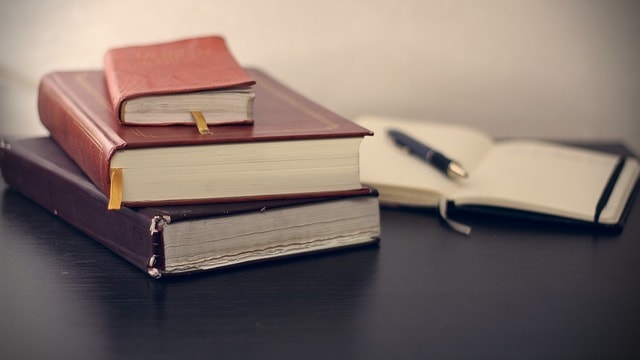 Are there best pens for Bible markers?
Reading the scriptures is so helpful for enlightenment, maybe in your daily lives. You just look for the bible passage to help you out. And sometimes you can learn some moral principles that you can't find in schools and in society.
However, bibles are delicate and need to be taken care especially when you are making on the verses or passages.
So what are the best pens for bible markers?
When it comes to underlining and writing in the margins of the Bible, choosing the right writing tool can make all the difference in preserving the appearance and longevity of the thin Bible paper.
Finding pens that don't bleed or smudge easily through the paper pages of the bible is hard to find. Based on our research, we have found different and unique brands of pens that are famous for archiving and marking, but these pens that we've chosen stand out the most. One of a kind pens, because we only want the best for you and for your bible.
Here, we will help you with that matter and we will make your life at ease. Bibles are known for their notorious thin papers due to their compilation of inscriptions. You might have tried different highlighters wet or dry, ball pens, pencils, etc. to easily archive your favorite verse and careful not to bleed the paper out.
Some pens are too pointy for those thin papers, while highlighters are too moist, too many choices, and you don't know what's good or bad. So we decided to make a list of pens designed for Bible marking.
Best Pens for Bible Markers
We've chosen pens with pigment inks for it will last and not ruin the paper being marked. We also considered the quality of the product in terms of vibrancy of colors, the design structure of the pen, availability of the product and lastly, why it's good as a bible marker. Here are the top 7 pens that are best for bible markers:
1. Pigma Micron
Pigma Micron is our first choice, the pens of pens with over 15 colors to choose from including black, blue, brown, burgundy, fresh green, green, hunter green, orange, purple, red, sepia, yellow, etc. (colors are not available in all point size). Point sizes start in 0.20MM and it has 6 nib sizes but it depends on the color of you're choice, it is considered as a necessary tool for archival activity, used by chemist, artists, architects, archivist, anthropologists, entomologists and laboratories.
This permanent, fade-resistant, chemically stable, pigment-based ink will not bleed or run if liquids are spilled on or applied to the documents. This is used by professionals for over 25 years. Its perfect for thin papers and is perfects for marking those verses without getting messy with those inks. These thin tip ball pens are indeed a compliment for the thin layer of papers that are used like in the bible.
2. Tombow Fudenosuke
Maybe reading it will make you feel awkward, or maybe you've had a hard time pronouncing it, just call it "fude" (if you want to sound cool). Tombow Fudenosuke is perfect for bible journaling or archiving. These pens come in two types (1) the hard tip and (2) the soft tip, they have distinct color (which is dark blue for the hard tip, and black for the soft) but both of the colors of the ink is the same, which is black.
The difference between the two is the hard tip that is easier to control and create thinner lines, it is best for underlining words with smaller fonts, while the soft tip creates thicker lines. It is waterproof and pigment-based ink so it won't easily fade off and it provides control when drawing lines. These characteristics convinced us to include this pen on the list.
3. Staedtler Pigment Liners
Staedtler Pigment Liners are great for detailing and very minimal bleed-through, it can be used for the very detailed and fine writing task. Thus, it's perfect for bibles which pages are thin and the letterings are small. With this pen, you can easily emphasize the words without thinking twice.
These pens have unique features, they can be left off uncapped for 18 hours without drying plus its indelible ink. These pens come in packs of 10s and 30s with a variety of colors to choose from. These pens will help you archive those biblical texts and information artistically.
4. Faber-Castle PITT Artist Pens
Faber-Castle Pitt Artist Pens is a well-known brand with a high reputation for giving the best art and writing supplies. Faber-Castle has established pens that can be useful for bible archiving and journaling, these pens are waterproof, odorless, permanent and acid-free in beautiful and vivacious colors.
The brush tips with a variety of width, and bleed-through is minimal to none, advantageous for thin papers because you don't have to be cautious when applying force when highlighting passages, and these pens are commonly used by the artists for calligraphy. It comes in packs so the choices of your favorite colors are at your hand.
But don't worry because this marvelous pens will not cost you a fortune. The price of these pens is less than the benefits you can get from having them as your writing tool in your bible pages.
5. Bic Round Stic Xtra Life Ball Pen
A staple name in the homes of many people, don't underestimate Bic because they come prepared for this matter, the ink of this pen does not typically bleed or smear. Using this kind of pen needs to bear down and sometimes retrace to produce consistent lines, but bearing down too hard can stretch the paper, we don't want our Bible to be worn out, aren't we?
Bic Round Stic Xtra Life Ball Pen has three colors to choose from (1) blue, (2) black, (3) red at a very cheap price which is not bad for people who want a quality marker for their Bible without spending too much money.
6. The Inductive Bible Study Kit
Derived from the name itself, these pens are designed exactly for your Bible. The inductive Bible pens series, with nib sizes from .005, is the finest point that you can have ideal for marking up your Bible, writing in the margins.
This marker does not bleed. The company's main purpose for creating this pen is for Bible marking. It comes in eights with a wide variety of colors (black, red, blue, green and brown) so don't mind sharing it with others and your fellow Bible study buddies.
7. Velocity
Velocity pen is also a product of Bic, these mechanical pens are subtle and it's grey ink gives underlining a more dignified look than a big, bright stroke that bleeds through to the other side.
These pens can easily produce consistent lines for underlining the text or passages and also with a nib size of 0.005, perfect for mini bibles and those thin papers. Commonly used by engineers and architects for detailed drawings because it has an element of precision when it comes to ink, perfect for marking and also for bible journaling.
Tips and Conclusion
For the first-timer people who'll use the pens stated above this article as markers for the bible. The first thing to consider is the pressure or the force you're going to put to the pen because these would affect how dark the streak would be which might spoil the other side of the paper being marked at.
Secondly, do not over-mark the paper. Just choose the verses you want to be highlighted. Lastly, notice the best kind of pen where you are comfortable most. Go ahead and test out on the back of your bible before giving it a try.